Stainless Steel (drive pins & gas nails), most hardness, get good penetration at satisfaction
2020-06-18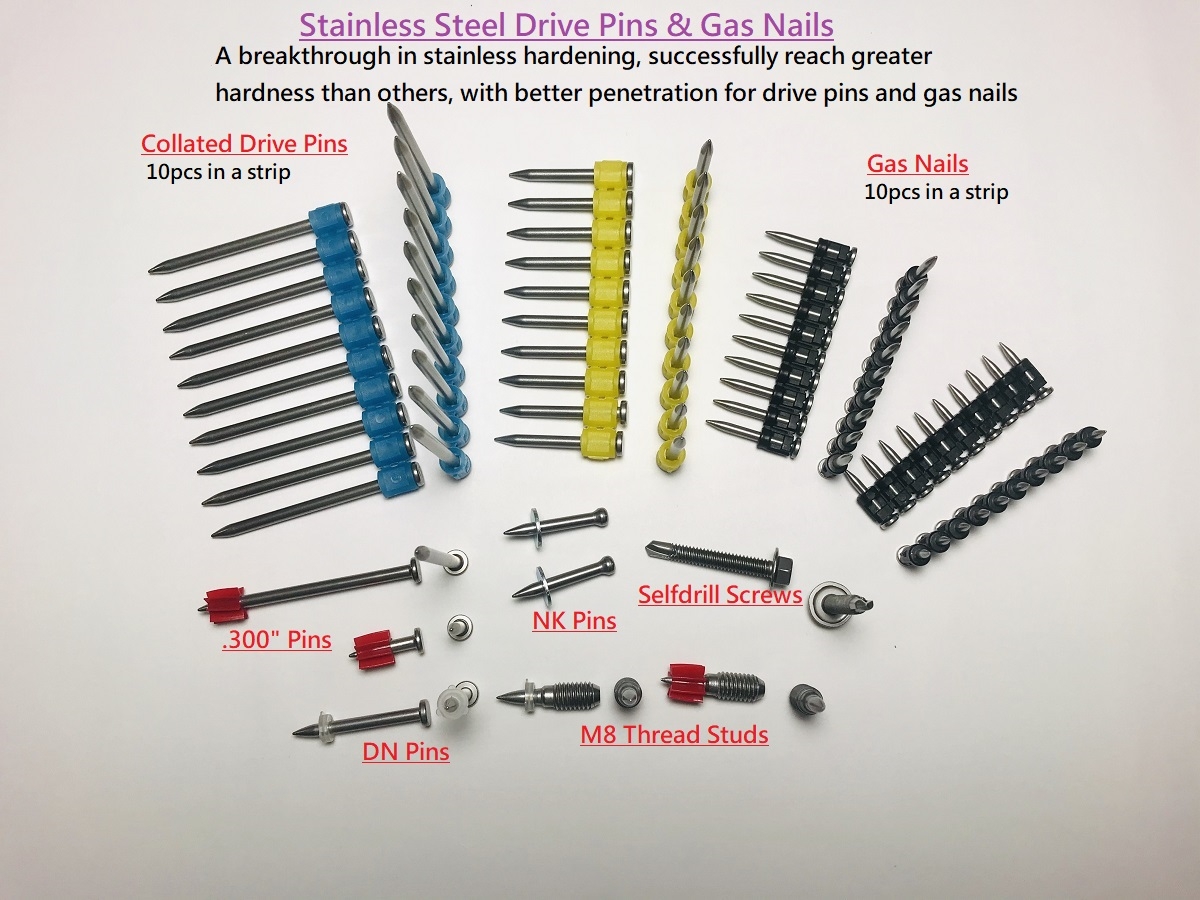 Pleased to recommend our hardness stainess steel drive pins to you.
Our Stainless Steel drive pins and gas nails are not only hardness

HRC53

but also toughness can be bent over 90 degrees without breaking.
It's difficult to get enough hardness and penetration for stainless steel 304 or 316. Now it can be overcame especial in fastening at rigorous environment and requirement.


The character of new material as follows:

●
Material:
Stainless Steel



●
High Anti-Corrosion
:

Salt Spray Test lasting for 6000 hours and no red rust passed.
Test method of Salt Spray is based on ASTM B117-11.


●
High Anti-Acid rain
:

Kesternich test lasting 100 cycles passed.
Test method is based on DIN 50018 (2013) - AHT 2.08 (0.67%).


●
High Hardness
:

HRC53, get good penetration.
It's better than other brands' Stainless Steel pins 304 or 316 (about HRC50).


●
High Strength
:

71% stronger than Titanium 6AL-4V alloy fasteners.


●
Application
:

Aerospace industry, humid environment, marine, solar panel, special environment, and roof fasteners.