Fully automatic PAT EXP100 (MX32)
2019-05-02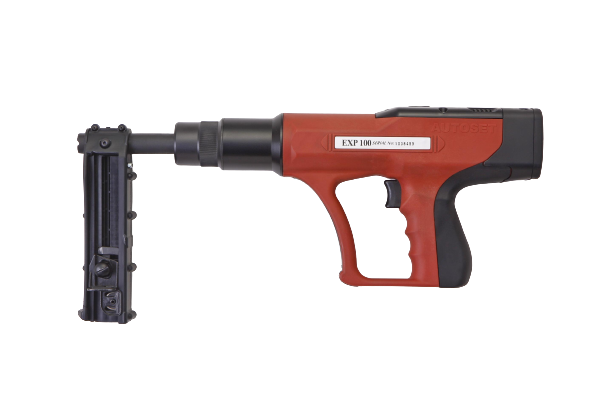 The feature

Unique design with patent in Taiwan and China.

Exceptionally quiet. It's the quietest than other powder actuated tools.

Balanced and vented to reduce recoil. Ease to work without fatigue.

Simple mechanical automatic piston returns and cartridges advancing system.

10 pins per strip feed with automatic advance in magazine.

Power level adjustment dial.

Not only shoot collated pins but also loose pin without change any parts.

Designed for high volume fastening application.

Easy cleaning and servicing.